Discover more from The Millennial's Almanac
Folksy wisdom for modern life
Welcome to the Millennial's Almanac!
Folksy wisdom for modern life
The year ahead ~ Jan. 1-19
Before Gutenberg made a Bible, he printed an almanac. The ancient texts were first produced by Babylonian astronomers, but they've have guided beleaguered farmers, seasick sailors, and armchair witches for thousands of years since. From the scientifically-validated to the fringe conspiracy, the exceedingly practical to the absolutely absurd, almanacs offer non-judgmental advice on every aspect of living. And who could use a bullshit-free guide to life more than you?
Expect this newsletter twice a month. If you decide you enjoy it, we hope you share with some wayward friends.
Now get scrolling.
Home and Garden
If you're not normally depressed, you might be in luck: it's winter. With the sunlight shrinking and shrinking until you start to wonder if you've ever even woken up from your cold nightmares, the season for seasonal depression is ripe. In fact, you might never want to leave your bed again, even at 7 am when it is actually light out!

But I have good news. Soon the sun will be inching its way back into your life. And what better way to prepare than hibernating yourself and your cabbage in the meantime? While for me fermentation is a year-round hobby, it is especially rewarding when everything outside is dying. Instead of rot, you could make something tangy and beautiful. This recipe takes three or so weeks to actually finish, and nothing says "will to live" like a date marked on the calendar! So salt up.
You will need a mason jar, cabbage, and salt to get started. Scroll to the bottom of this newsletter for the Millennial's Almanac's favorite recipe.
Astronomy
We're in the thick of Capricorn season (ends Jan. 19) and, in the Chinese zodiac, entering the year of the pig. That puts us at the mercy of a celestial fish-goat who rewards hard work late into the winter night, and a smart but notoriously dirty barn animal whose number one and number two priorities are getting full and staying full. If you can find the time between eating constantly and staying late at the office, try stepping out on Jan. 3-4 for the quadrantids meteor shower. It comes once a year, but this time, a small crescent moon won't interfere with what should be a pretty good late night show, just below the downward-facing handle of the Big Dipper.
Best Days
January 1: Prepare for the New Year by throwing out anything in your bathroom that is expired or otherwise hasn't been used in months. This is especially true for any drugs that might have an effect on your kidney.
January 8: Write your check to the universe. Set your intentions for a new goal this year and act on them. If your goal costs money, write an actual check to yourself and put some money in your savings account.
January 17: Today is a good day for teeth and tongues. Make one new soup, enjoy the leftovers for lunch or dinner this week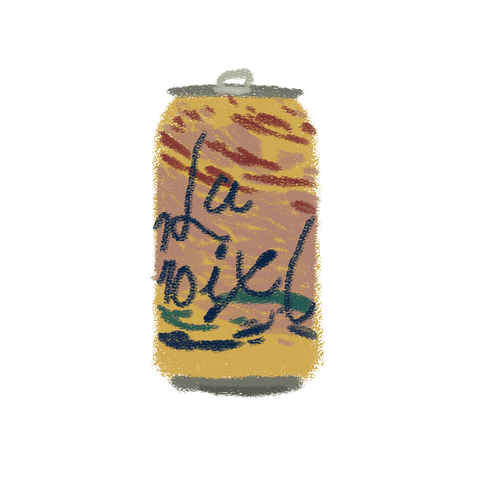 Cultural Predictions
CBD seltzer is the new La Croix

Crying a lot

Gravity blankets replace cuffing season

Everyone is wearing animal prints on acids (cute selfie of me lol)

Candidates will launch their campaigns on Instagram
People Are Talking About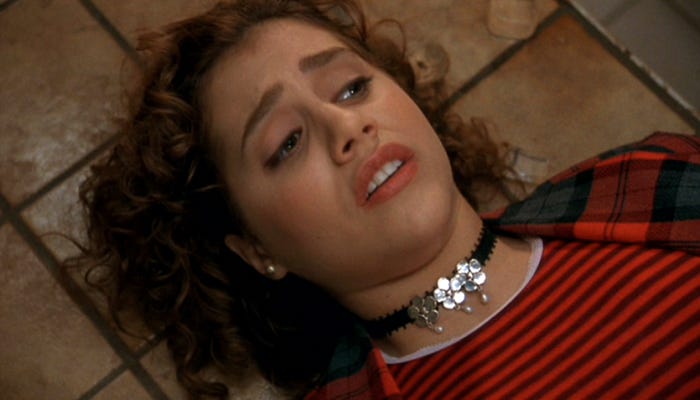 Folklore
For centuries, a story about a woman securing her head to her body with only a thin ribbon has been circulating, frightening men from Paris to Boston and beyond. The story seems to have originated in the French Revolution when the guillotine was on everyone's minds. Imagine falling into bed with a dead girl! Early New Englanders got in on it, and in the years since, the accessory has changed. Sometimes the ribbon is green, likeas in the graphic illustrated children's storybook "The Green Ribbon," and recapitulated in Carmen Maria Machado's modern classic "The Husband Stitch." Other times black velvet, or even gold lame, like Natalie Portman in her latest Oscar vehicle "Vox Lux." Nowadays, though, everyone "knows" the legend is just that—a legend, totally false, completely fabricated, all to scare little boys and girls. But I see you, my Claire's choker queens and tasteful Madewell kerchiefs witches, I see you. And, from the looks of it, 2019 is our year.
Call and Response
Call me a cliched millennial, but I really want to get into tarot in 2019. Any advice for beginners?
-Card Captured
Dear Card Captured,
First, get your hands on a deck. The Rider tarot is a classic—you'll know the yellow box when you see it—but there are literally thousands of different tarot sets, from your favorite fandom to preferred artistic movement, available online. Once you've settled in somewhere comfortable, just you and the deck, search yourself for the real question you want to ask. This stack of plastic cards won't actually reveal the future, so avoid outcomes-oriented or yes/no questions. Instead, identify something open-ended, provocative, and deeply felt. Choose a reading strategy for your three card draw: I like past/present/future, but situation/action/outcome and option A/option B/how to choose are great options. If all goes well, you'll have a new tool for self-reflection at your disposal, and a confidence that the future is yours to determine.
-E+T
Want good advice? Email  themillennialalmanac@gmail.com or tweet to us at @millennialsalm 
Sauerkraut Recipe
Ingredients

1 medium head green cabbage (about 3 pounds)*
1 1/2 tablespoons kosher salt
Sterilized mason jar (1 quart or large enough to pack cabbage tightly)
*If you want to make a bigger batch (I normally make 2 quarts at a time since sauerkraut takes a few weeks to make and only a few days to eat), I generally use a ratio of 3 Tbsp salt for 5 pounds of cabbage.
Steps:
Finely chop up the cabbage but save one leaf. Make sure to remove the core first (the hard stalky bit in the middle). You can also use a mandolin or food processor (or buy pre-shredded cabbage if you want to avoid the mess)

Put the cabbage and salt in the mixing bowl. Massage as if you're kneading bread for about 10 minutes. The cabbage will become watery and translucent. You'll need the brine it creates for the next step:

Pack the cabbage into your jar. It's key to pack it as tightly as possible, which you can achieve by smashing down with a spoon. When you're done, the brine should be completely submerging the cabbage. You can weigh it down a number of ways -- putting a cabbage leaf and a shot glass on top, buying an actual weight, or even another jar lid.

Put in a dark, cool place like under your sink. Check every few days and open the jar to let out extra air. Since it's likely your jar with fizz over before you "burp" it, it's good to keep a container underneath.

If you don't see any bubbles or it doesn't seem like gas is releasing when you open the jar, make some salt water to add. You can also do this if the brine isn't covering the cabbage correctly. You MUST keep the cabbage submerged to prevent mold. (If there is mold or the top, skim it off.)

After the first week, you won't need to burp it. At this stage, check on it every 3-6 days. After two weeks, taste it. The longer you wait, the sourer it will get. I normally give mine at least three weeks.

When you're ready to eat, transfer to the fridge for storage. Enjoy!