Discover more from The Millennial's Almanac
Folksy wisdom for modern life
The Millennial Almanac: April 9-20
Folksy wisdom for your quarter-life crisis
Welcome to the Millennial Almanac!
ICYMI: Before Gutenberg made a Bible, he printed an almanac. The ancient texts were first produced by Babylonian astronomers, but they have guided beleaguered farmers, seasick sailors, and armchair witches for thousands of years since. From the scientifically-validated to the fringe conspiracy, the exceedingly practical to the absolutely absurd, almanacs offer non-judgmental advice on every aspect of living. And who could use a bullshit-free guide to life more than you? Now get scrolling.
Home and Garden
Since it's spring, and allegedly that's when spring cleaning should occur, now is a good time to take stock of what you have out in your house and more importantly your closet. It's a good time to pack away sweaters: in a plastic bin, vacuum-sealed bags (especially if you need to protect your clothes from moths, or really save space), or, if you're me, just a suitcase under your bed.
But as you bring out your spring clothing, it's also time to let go of the past. And by the past, I mean the falling-apart fast fashion you didn't think you could part with last year. Bag it up, donate it, or resell it if it's nice enough. You don't have to go full Marie Kondo, but the future you will thank you this time next year.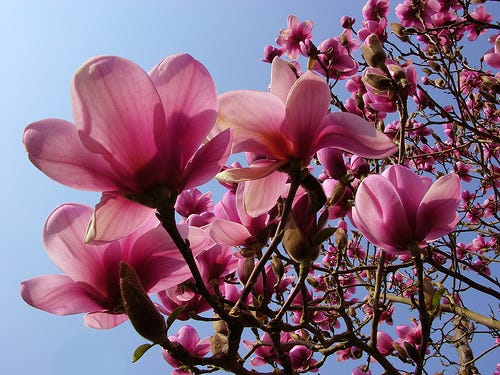 Moon and Stars
The word "April" comes from the Latin verb aperio, which means to open. But this month isn't just about bearing witness to the the magenta buds that burst forth on the arms of a magnolia tree, or your neighbor's unsightly chest hair spilling forth over his recently-unearthed tank top. It's also about letting yourself be broken open by new experiences the way you might crack open a cold one with the boys* to celebrate the return of livable outdoor temperatures. Now's the time to do the hard work of rooting out your insecurities, starting the tough conversations you've avoided and making the decisions you've feared. After all, without April showers, there are no May flowers.
Penny Wise
Buying new shoes is really hard for me. And it seems that, at least based on my Twitter interactions, many of you agree. So here are a few questions to ask yourself when deciding whether or not to buy an expensive (or even medium-priced) new pair:
What kind of weather will you be wearing them in? For several years in college, I would buy cute, mid-priced riding boots. Every time, they would fall apart before the end of the season. The problem was that I went to school in New England, I was walking outside all the time, and fashion boots really weren't suitable for the weather. My senior year I finally broke down and bought some used Timberlands that lasted me for years throughout all kind of weather.
Bottom line: You're going to need to either pay more for shoes that last in bad weather (and probably not the most fashionable kind) or accept that your $50 riding boots will be done in two months.
How often will you wear them? This is similar to the question above except, well, even in the summer shoes can get ruined! Once again, I made the mistake of buying sandals in the $50-range only to have the soles crack after one walking-filled, rainy trip to Los Angeles. Most sandals will get beaten up pretty badly; even the nice ergonomic ones get worn down with a lot of walking. Every kind of shoe is subject to wear and tear, so plan accordingly.
Bottom line: Just by some cheap, under-$20 slides that you can beat up during the summer months and then use for shoes to take out the trash the rest of the year. If you really need arch support, make sure to get your orthopedic kicks on sale.
What kind of shoes are they? Ironically, I think the opposite principle applies for dress shoes: You probably want to spend a little more on nice heels if you're going to wear them every day. Cheap ones can be cute, but aren't meant for frequent wear. Unlike the difference between a $80 slide and a $10 one, there's a bigger margin when it comes to quality.
Bottom line: Splurge for good soles (even better if they're on sale!) when they'll be doing more work for your feet (running shoes, heels, etc.).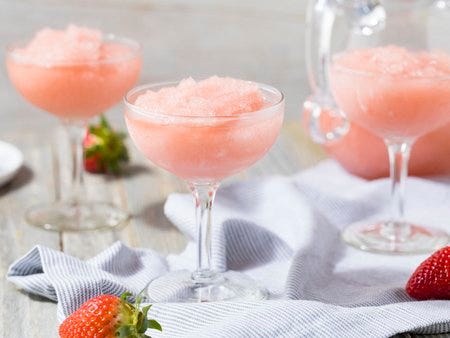 Best Days
April 12: Your feeling of safety is now related to your home, family, and domestic activities such as cooking and gardening. You may be prone to emotional fluctuations; you should learn to forgive and forget in order to avoid depression from thinking too much about things. Your perception of the world can be very subjective; try to create a certain distance without being bitter. Due to your rich emotional manifestation, you can create a real sense of belonging in the world.
April 14 Celebrate spring by hosting a beautiful brunch (outdoor if you can) for friends. Choose your own menu, but some frosé is never a bad idea.
April 17: The moon sign is in Libra for the next three days, which means your bladder is especially vulnerable. Take good care of your urinary tract and drink lots of water.
April 19: Join your fearless authors in attempting to make jam for the first time. I'll be trying this New York Times recipe. Send us pictures of your results @millennialsalm!
Cultural Predictions
I'm gonna take my horse to the ol' town road and cry can't til I can't no more

Olivia Jade turns state's witness against mom Lori Loughlin, assumes a new identity to vlog under

No one ever sends a thank you follow-up email to a prospective employer ever again

Brie Larson is elected president of the United States by a suddenly-bisexual majority
People Are Talking About
Folklore
I recently suffered from an extended bout of insomnia, which I momentarily feared might be fatal. Fatal familial insomnia is an all-too-real disease, typically genetic, that starts like normal insomnia, except you never sleep again, causing your mind to rapidly deteriorate, triggering dementia and, as you'd expect from the name, death. Most people progress from the first night of tossing and turning to the last night of their lives in just 18 months.
The disease is past down from parent to child; if your parent has the disease, there are 50-50 odds you will, too. Like Mad Cow, it's a prion disease, where your brain basically attacks itself. There are probably fewer than 100 families in the world known to have the genetic mutation. Sometimes, though, it happens randomly; "sporadic" fatal insomnia has only been diagnosed nine times. In other words, there's pretty much no way I or anyone reading this has fatal insomnia. But that doesn't mean it won't keep you up at night.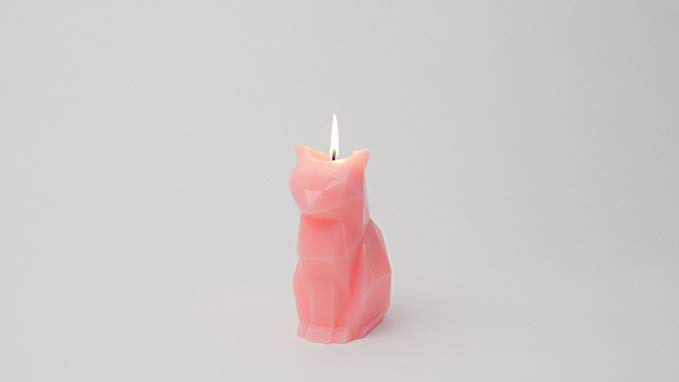 For the regular kind of sleeping struggles, try these remedies:
Eliminate screens one or more hours before bed. Consider a book made of paper and a soft reading light.

Establish a nighttime ritual to train your body to wind down. Candles and a facial moisturizing routine are my go-to's.

Attempt progressive relaxation, wherein you relax each set of muscle groups, one by one, typically to some kind of nature playlist or, might I suggest, the "Phantom Thread" soundtrack by Johnny Greenwood.

Consider occasional usage of melatonin or CBD oil, especially if jet lag is what ails you. Adjusting to time zone changes is hellacious work, and if you need support, go get it!
Your Proverb: Judge not a scam by the wealthy fooled, but by the Netflix watched.