Discover more from The Millennial's Almanac
Folksy wisdom for modern life
Millennials' Almanac: April 21-May 18
Folksy wisdom for your quarter-life crisis
Welcome to the Millennial Almanac!
ICYMI: Before Gutenberg made a Bible, he printed an almanac. The ancient texts were first produced by Babylonian astronomers, but they have guided beleaguered farmers, seasick sailors, and armchair witches for thousands of years since. From the scientifically-validated to the fringe conspiracy, the exceedingly practical to the absolutely absurd, almanacs offer non-judgmental advice on every aspect of living. And who could use a bullshit-free guide to life more than you? Now get scrolling.
Home and Garden
The thing about pests is they are relentless. They are the unwanted centerpiece of every city apartment, yet with the increased likelihood of vermin comes the decreased likelihood of fanged, clawed pets to attack and protect. Unfortunately, my landlord sees more value in sending an exterminator 10 times rather than just allowing me one cat!
I wish here I could say that folksy wisdom like sprinkling peppermint oil around your bedside or ensnaring a foul creature with the lure of ricotta works. It doesn't. Things that do work should you find yourself infested with rodents: making sure all the holes in your apartment are patched or filled with copper wire, extremely sticky glue traps from the dollar store (do NOT buy the fancy electronic ones from Ace Hardware or whatever — trust me you want the cheapest ones possible from a dollar store that carries extremely random things), putting in a door sweep, hoping the apartment next to yours that is likely the source of the issue gets a cat or better tenants.
The old wisdom of trapping fruit flies with an apple cider vinegar and plastic wrap trap actually does work. As for mosquitos and the like? Consider investing in an outdoor bug zapper for indoors if you live in a particularly humid area. Yes, it might look a little odd but the neon is a cool vibe and you can play a drinking game to every zap!
Finally, when it comes to all manner of creatures: talk to your landlord. There's a good chance wherever you live (or at least in your lease) they are obligated to pay for an exterminator. Don't drive yourself crazy thinking you have bed bugs once a year and posting random pieces of lint on Reddit for inspection. As with all important things: leave it to the professionals.
Moon and Stars
Taurus was an astrological sign of primary importance to the Mesopotamians, who called it the "Great Bull of Heaven." The extinct wild Aurochs, from which many domesticated forms of cattle descend, was one of humankind's earliest and most popular icons. Since the Bronze Age, cults from India to Persia to Greece have worshipped the horned creature and immortalized it in art; the animal appears in France's Lascaux cave, the lapis lazuli mural of the Ishtar gate, and even the Google Docs anonymous animal lineup. The aurochs' spiritual descendants, people born between April 20 and May 21, share many characteristics with the sacred bull: They are patient but stubborn. Practical but devoted. That makes this month ripe for physical labor. Whether it's art or agriculture, now is the time to use your hands, and invest in something that won't pay off for many moons—if at all.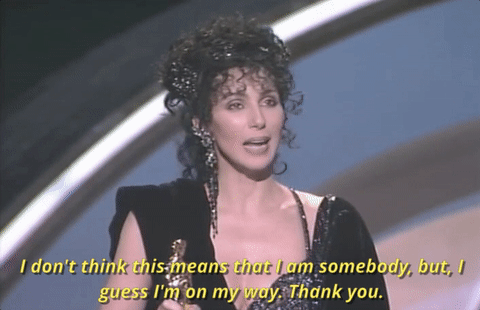 *iconic Taurus*
Penny Wise
I have an extremely good idea related to classism and pizza fundraisers but it's not in the spirit of helpful millennial financial advice (unless your startup is asking you to do a pizza fundraiser then please RUN).
No, what I'm here to talk about is what I talk about every week: debt. You probably have it. If you don't: congrats and also please note I am single.
I don't need to be a finance thought leader to tell you that not *all* debt is bad. You probably know by now that without any credit lines, student loans, or mortgages your credit score would be very low. And credit scores, despite their inherently classist and racist origins, are important for things like renting and, yes, getting more credit.
Normally, debt might not even influence your life. You pay off your card each month in full or your student loans are manageable. But sometimes, especially if you're in a period of financial insecurity, that debt can take a turn for a worse. The credit line you took out to buy an air mattress when you moved to a city with no savings might six years and two layoffs later end up in credit card debt 100x that original purchase.
If your credit debt is unmanageable, or if the interest rates are making it grow faster than you can keep up with, there's one hail-Mary solution that many askew millennials I know have used with success: taking out a loan.
Now the idea of borrowing more money when you owe money might seem counter-intuitive but it's all in the interest rates. And chances are that a local credit union, for instance, would be willing to give you a loan for what you owe on your credit cards for an APR much lower than what you're paying now. In essence, that extra $2,000 in interest you're paying now could easily be slashed in half with the right loan.
This isn't the right solution for everyone, but given the many confusing things about Adult finances I've had to learn from other millennials, it seemed like advice worth passing along. Again, I'd recommend starting with a local credit union (normally you have to go in person for this which is the one millennial-drawback!), but there are also a number of online providers you can use to refinance your credit card (or student loan) debt.
A word of caution: digital loan providers will almost certainly front-load the interest, so if you're thinking "hey I'll take out this loan and pay it off in one-third of the time anyway," it might not be the best deal. The other thing is if your credit is on the less-than-stellar side, your APR for some loan providers might be high. You can read more here here and here about options if this seems a good choice for your debt.
Best Days
April 24 or 25: Both are great days for hair. If you've been putting off a salon visit, it's time to get going. If you're feeling brave, it's a great season to lighten your locks.
April 30: Today is a day to reap rewards. Give it your all and you will find growth.
May 4: It's a new moon and it's time to sing. Today is a great day for karaoke (or just watching the sing-along version of Mamma Mia 2 at home).
May 12: Watch out for your heart today. If you're feeling some romantic tension, try a workout of your choice. You might find that what you're dealing with is spring fever instead.
Cultural Predictions
Summer look: "farm heaux"
People Are Talking About
Proverb
"We're all good, but we ain't angels We all sin, but we ain't devils. We're all pots and we're all kettles. But we can't see it in ourselves. We're all livin' 'til we're dying. We ain't cool, but man, we're trying." - Kacey Musgraves